If you love exquisite Japanese papers and have always wanted to learn paper marbling, then this class is for you! Experience the art of Japanese paper marbling called Suminagashi, which literally means "ink floating." Swirling patterns, like those found in natural marble stone, can be created by dropping ink on water's surface and placing paper or fabric on top to lift the ink. In this special introduction to Suminagashi, you will learn techniques for working with specifically-formulated floating inks and creative ways to manipulate them on the surface of a water bath. Design and take home everything you create in this two-hour workshop. Selection of papers and silk handkerchiefs available for your artistic exploration.
Ideal for Ages: 13 years old and up; beginners welcomed (no prior experience necessary). All materials included. Each student will leave the class with a set of marbling inks, brushes, water pan, a variety of blank papers and silk handkerchiefs to practice at home. Wear clothing you don't mind getting stained with water and ink.
Price
$88 Members (enter code IRIS at checkout)/ $110 Non-members
Sign up early to secure your spot and help us avoid this classes being cancelled due to low enrollment.
Terms & Conditions
All sales final. No refunds. Class may be canceled if a minimum enrollment of 8 students is not met. Registration lists are checked with member lists. You may be asked to confirm your membership in a follow up email.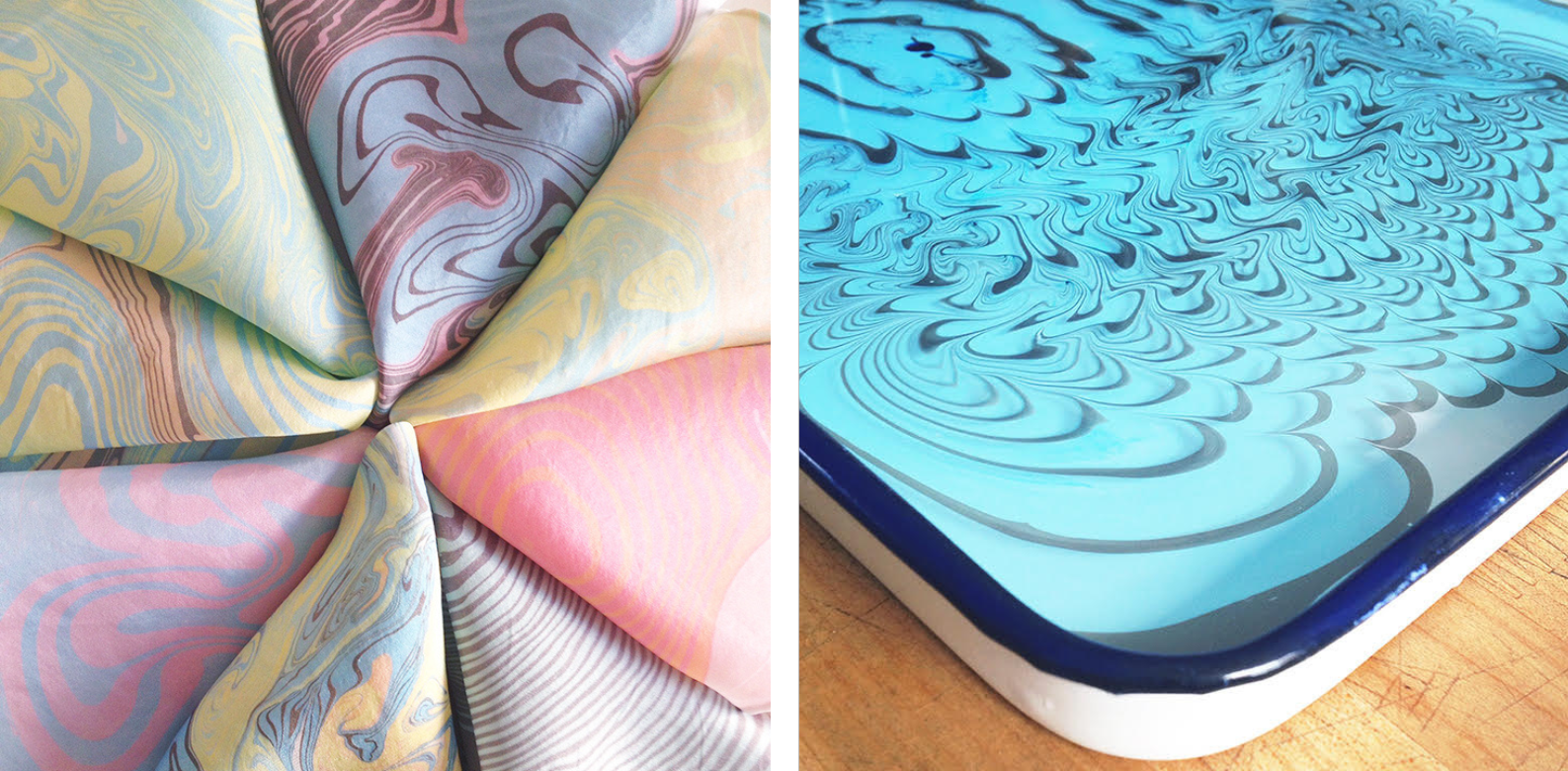 Instructor Bio
Sonoma-based artist and educator Robert Mahar specializes in thoughtfully-researched, hands-on projects steeped in historical craft traditions. He is a proud contestant and alumni — and subsequent associate producer — on NBC's crafting competition show "Making It with Amy Poehler and Nick Offerman." With an education in studio arts and art history, Robert has worked in a variety of creative fields, including 13 years as an appraiser of modern and contemporary art. Learn more about Robert, explore his video tutorial archive and shop his collection of curious embroidery samplers at robert-mahar.com.